We have had gorgeous warm and (mostly) sunny weather the last several days.
Yesterday I think it got up to 80*.
Hello, Indian Summer.
I love you.
In Central Illinois you never know what you will get this time of year so we love this weather.
Appreciate it, savor it. And get out in it as much as possible.
Riding scooters at the park, spending time at a relatives house in the country, lunch on the front porch, sidewalk chalk, drives through the country and even extra walks for the dogs.

Windows are open.
We have had turned on the furnace for just two chilly mornings and turned it back off.
Virtually no heat or a/c for well over a month now.
Pure bliss.

We know what is coming.
Cold, ice, snow, sleet, shovels, power outages, dread, below freezing temps,
white knuckled driving, not wanting to leave the house....all of it will be here before we know it.
So this we savor
.
Winter will be long and cold and at times, depressing.
We will be
dreaming
of these days much too soon.
*******
And while we are talking about all things lovely....
did you see my HEADER?!
I'm so excited about it.
I absolutely adore it and it really feels like
me.
Heather
at
Blessed Little Nest
designed it for me.
And the new blog button?
Swoon.
Love it so much.
Heather plans to open up shop designing headers, buttons, etc.
so watch out for that in November, she is seriously talented.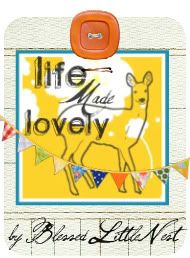 Hope you all have a lovely Monday!
And be sure to come back tomorrow for
Virtual Coffee
.